Here is the first shot of our new Medieval Archers box content, painted by Toby at Artmaster Studio.
There are only 24 of the miniatures in the shot, you will actually get 28 archers in the box set.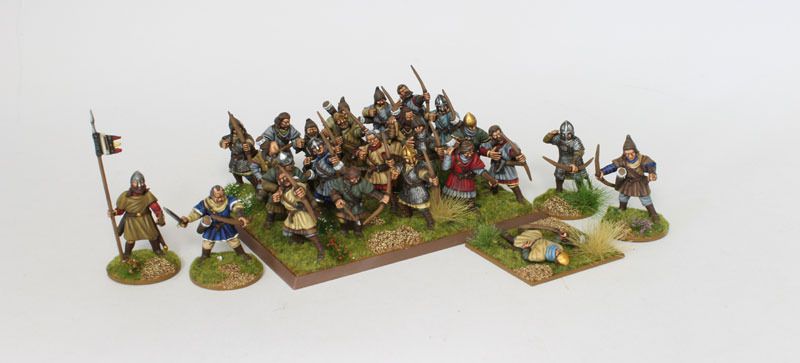 More pictures to come of the figures and sprues as we get them.
Mike